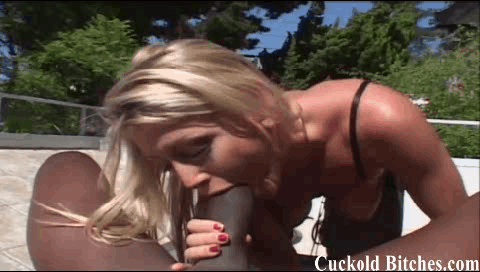 share gif:

Just look at that amazing view! The house you purchased with your partner is absolutely amazing, but you know what isn't? Your ability to fuck. That's why you're a silly little cuckold with a hot wife.

So you know how I really love being pleasured by a man that has a piece of meat fit for a woman like me? Well, sadly I'm going to have to find it today. It's not that I don't love you, I just feel as if there is nothing we can do together in order to make me happy in the bedroom. You are going to be my cuckold, and I really need you to stay strong while other guys please me.

You know what makes this whole cuckold thing really taboo? The fact that it's interracial. Not only is your beautiful woman going to be fucked by another guy, but he's going to have a massive black cock that does all the work for him. I'm sorry baby, but I really need to get pleasured like the hot wife I am.