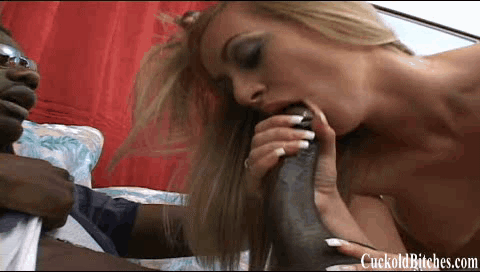 share gif:
Milf Aline is a hot blonde housewife who needs a real man to satisfy her. If you are not man enough for this busty blonde babe then you're missing out on one fine piece of ass.
Here, let me show you what a real man's cock looks like. This big beautiful ebony stud has a huge cock that makes your shriveled little penis look like a cocktail wiener. Compared to him you are on pathetic excuse for a male and you don't deserve to have sex with me.
Just look how big and thick his ebony cock is. That's the kind of cock that will make a woman scream with pleasure. Of course you would know nothing about that because your tiny little penis is so small that I wouldn't even be able to tell if you had it in or not.
- Milf Aline