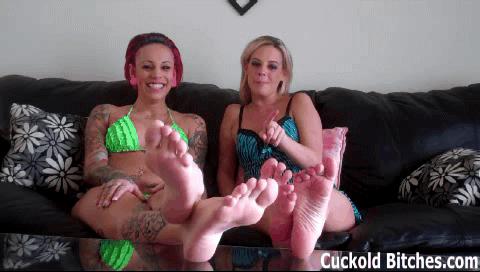 share gif:
Britton and Roxie Rae are a dynamite combo of hot fetish babes who love their sex the kinkier the better. If you think you've had wild sex before wait until these smoking hot fetish babes sink their claws into you.
Just so you know, now that you are our slave, you are never going to get to fuck us. We are better than you and you know it, so wipe that look of your face right now. We are going to train you to be the perfect servant that always obeys their master's commands, and right now, just to teach you a lesson, we are going to make you watch while we get fucked.
You need to learn your place and you definitely haven't earned the right to fuck us, not by a long shot. We only fuck real men, with really big cock who can actually make us cum. You are barely even half a man, so your punishment is going to be watching guy's doing the one thing you want to do the most.
- Britton & Roxie Rae