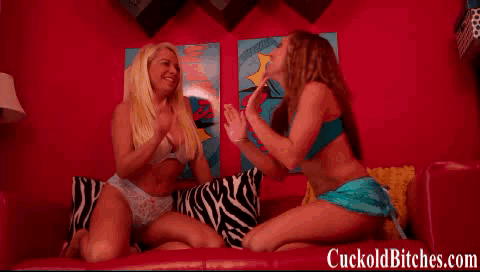 share gif:
MILF Nikki and Nikki Masters and two fetish babes that will hit you like a one two punch. You are going to sit there and take the abuse because just being around babes as hot as MILF Nikki and Nikki Masters is worth the pain.
Haha, I bet you want to fuck us don't you? Well you're never going to get any of this pussy you pathetic little prick. Instead we are going to make you put on a chastity device and sit in the corner while we both get fucked right in front of you by some of our big cocked boy toys.
Things are definitely going to get uncomfortable for you here in a few minutes. I can already see that bulge in your pants and when you are wearing this chastity device, a boner like that is going to hurt. You are just going to have to fight the urge as hard as you can, but we both know that you won't last five seconds without getting hard while watching us get fucked.
- Milf Nikki & Nikki Masters