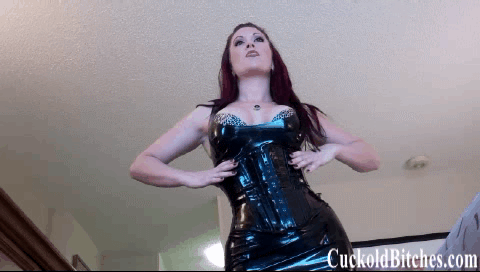 share gif:
Goddess Deanna is gorgeous dark brunette who loves leather and wild kinky sex. Don't you dare cross this scorching hot fetish babe Goddess Deanna, because she knows how to punish a man in all the most horrible ways.
If I had known that you had such a tiny little dick I never would have gotten into this relationship with you. But that's ok, you can be my little cuckold bitch and watch me get fucked by guys with real cocks, and you aren't going to do shit about it. You know you can't live without me so you can just go fuck yourself if you don't like it.
That tiny little penis is pretty much useless. Even if I did break down and let you fuck me, it's not like I could even feel it anyway so what's the point? You are just going to have to get used to the fact that you are a pathetic little cuckold bitch and there is nothing you can do about it.
- Goddess Deanna Storm