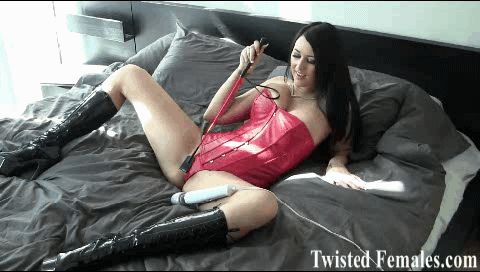 share gif:
Alexis Grace is a busty and merciless fetish babe who delights in tormenting submissive men just like you. If you thought you were going to get a piece of this action, think again; this hottie only fucks with real men.
You know where you belong; curled up like a dog at the foot of my bed. I want you to watch while I get ready for one of my big cocked studs to come of here and pound my pussy. While I wait I am going to show you what you are never going to get by spreading my legs wide and playing with one of my vibrators.
You see this nice, tight, and wet little pussy right here? You are never going to get any of this. I need a real man to fuck me and you just don't qualify. As if that wasn't enough, that tiny little cock of yours is just pathetic. When my stud gets over here you are going to see what I real man's cock looks like.
- Alexis Grace