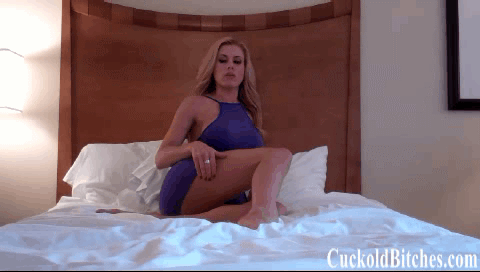 share gif:
Randy Moore is the very definition of a blonde bombshell. Once you lay your eyes on the big perky tits, long sexy legs, and elegant good looks of this smoking hot blonde Randy Moore, you will forever be under her spell.
I've got a real special treat for you tonight my little cuckold bitch. I am going to go out to the club tonight and I am going to bring back as many guys as I can back to the house for an all-night orgy. But here's the fun part. Every time someone blows their load in one of my holes, you are going to lick it clean.
I hope you are hungry because you are going to be eating a lot of guy's hot loads tonight and something tells me some of these guys are going to be able to go more than once. Maybe if you weren't such a pathetic small dicked loser I might let you actually fuck me, but we both know that day will never come.
-Randy Moore