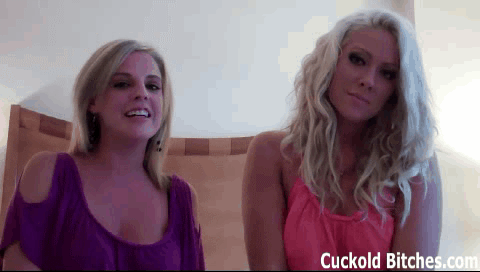 share gif:
Roxie Rae and Natalie Laine are two smoking hot blonde bombshells who always get their way. If you disobey either one of these two blonde fetish babe they are going to come down on you like a hammer.
You're a dirty little slave boy, aren't you? Now that we own you, you are going to go what we say when we say it. You should consider yourself lucky that we are even talking to you because a mistress shouldn't even have to talk to their slaves. If you thought that being our slave meant getting to fuck us you are dead fucking wrong.
You are never going to get to fuck us, ever. Instead you are going to have to watch from the sidelines while we get fucked my real men, with real big cocks. Maybe if you weren't such a pathetic little bitch we might toss you some pussy every once in a while, but instead, the best you will ever get is to watch.
- Roxie Rae & Natalie Laine