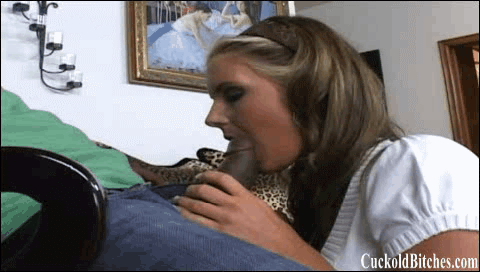 share gif:
Pheonix Marie is a hot and horny housewife who has doesn't mess around with pathetic men like you. This slutty wife needs a big cock to satisfy her, and she loves black cocks the best.
You are such a pathetic little bitch, always groveling at my feet and begging me to have sex with you. It's never going to happen because that tiny little dick of yours just doesn't cut it. You make me sick and I think it's about time I show just what you are never going to get.
You sit in that corner with your hands under your ass and watch while I get fucked nice and hard by a big hung buck. This big cocked black stud is ten times the man that you are and he actually has a cock big enough to make me cum over and over again. How does it feel knowing that you're never going to get any of this?
- Pheonix Marie