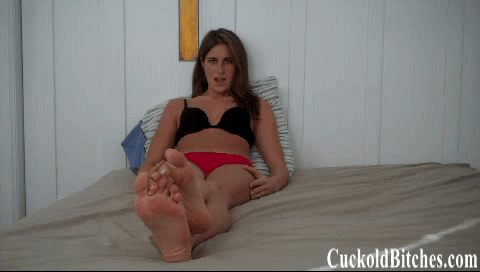 share gif:
Roxxy is a slim and sexy brunette babe who's appetite for kinky sex knows no bounds. If you think you can keep up with this wild fetish babe Roxxy, you have another thing coming because she will chew you up and spit you out in the sack.
I don't know about you, but I am fucking horny tonight. Looks like you are too judging by that bulge in your pants. That's too bad for you because you know what I am going to make you do? I am going to make you sit in the corner in a hard wooden chair on your hands and make you watch while I get fucked by one of my boyfriends.
That look on you face when you so desperately want to just whip out your cock and start beating it right then and there is just too delicious. When I look over and see you pretending to be the guy getting to fuck me it just makes me laugh no matter how many times I see it. Your such a pathetic little bitch and you always will be.
- Roxxy