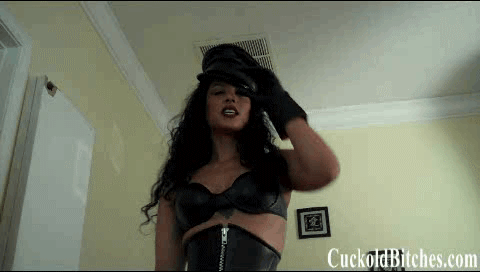 share gif:
Bossy Delilah is a kinky fetish babe who doesn't take shit from anyone, especially a man like you. Get ready for a wild ride because this leather clad dominatrix will show you a darker side to sex than you could ever have imagined.
I've got a real special treat for you tonight. Here in about 15 minutes one of my boy toys is coming over and you are going to watch us have sex after I tie you up nice and tight and throw you in the corner. I want to see the look on your face when you see someone else get the one thing you want most in the world.
We're going to fuck all night long and every time I make him cum I am going to make him do it on the same spot on the floor. Once he is completely drained of every last drop of sperm, I want you to inch worm over here and lick up every single last drop of cold nasty cum off the ground.
- Bossy Deliah