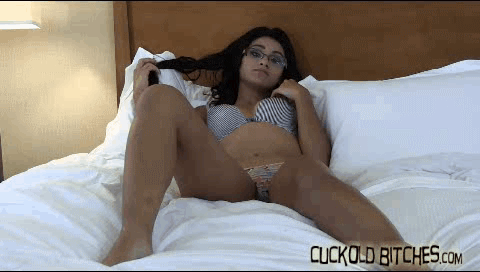 share gif:
Enchantress Sahrye is unsatisfied with what you bring to the bedroom. Your teeny tiny cock is far too small to please her in the way she wishes to be pleased, so she has no alternative but to seek dick from elsewhere. She wants you to be around, but only to watch little cuckold slave.
I know you love and care for me, but there are some things that you simply cannot provide. It's okay, and it isn't your fault, but you need to understand that when I get horny, a large, throbbing cock is the only thing that's going to get me off. I find them easily, and they will be the dicks of strangers, but I will let you watch it happen my cuckold.
You can be in the corner as my body is treated like an angel's before being used and abused. I want you to see the look on my face as my pussy is filled to the brim with a strong, powerful man's member. I also want you to sit over there and play with your cock as it happens – wishing it was your cock, but knowing that it simply isn't.
- Enchantress Sahrye