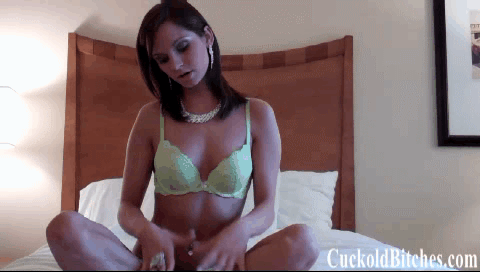 share gif:
Princess Ashley may look all cute on the outside, but inside this petite brunette lays a super kinky babe who loves dominating men. Do yourself a favor; if Princess Ashley gives you a command, you had better damn well do it.
Of all the guys I have in my stable, you are the lowest of the low. You definitely haven't earned the right to fuck me. Hell, you haven't even earned the right to watch me get fucked. All you get to do is sit in the other room on your hands, and then when we are done fucking, you are going to go in the bedroom and clean up all my boyfriend's cum.
When I fuck, I like to get messy, and that means there is going to be a lot of cum all over the place that you have to clean up. Oh my the way, you don't get to have a wash rag and soap, I want you to lick up every last drop with your fucking tongue.
- Princess Ashley