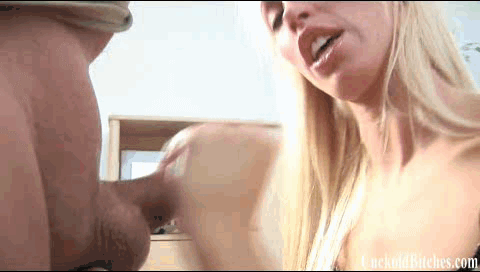 share gif:
Cassie Young is a naughty little minx who loves making men jealous and watching them squirm. If you think you know what being teased is like, you don't know anything until you've been with this blonde hottie.
I made a little video for you to watch, I hope you like it. So, while you were away, I called up one of your friends and got him to come over here. Now I am going to suck him off on camera, and I want you to try and guess which one of your friends is getting a blowjob from your very own wife.
Look how big his cock is. It's definitely way bigger than yours. I might just have to make this a regular thing because I am loving how it feels in my mouth right now. Have you guessed which one of your friend it is yet? You are just going to have to keep wondering because I made him promise never to confess.
- Cassie Young