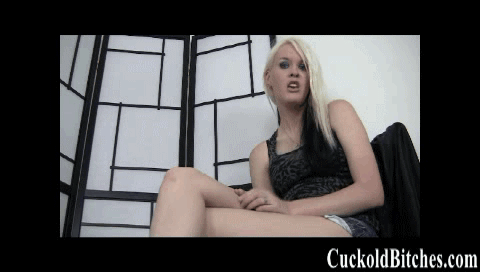 share gif:
Ember Sky is a slim and sexy blonde who demands that men treat her like a goddess. You will get down on your knees and worship this tight blonde fetish babe Ember Skye because you'd don't even want to know what will happen if you don't.
You have been acting like a little bitch all week whining about how you never get to fuck me while all these other guys get to plow me whenever they want. Well I am going to teach you a little lesson tonight that will shut you right the fuck up. I am going to make you watch while I get fucked by one of my boy toys and when he gets done you are going to swallow his cum.
That's what you get when you talk back to me you little bitch. If you so much as open your mouth one more time tonight I am going to make you swallow so much cum it is going to be pouring out of your ears. Now sit back and watch me get fucked before getting a facial from a real man.
-Ember Skye