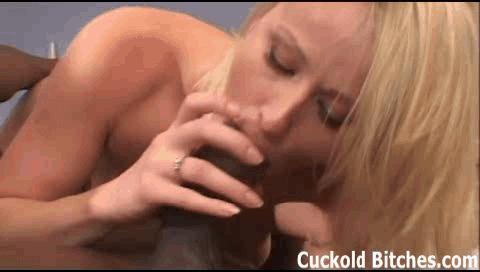 share gif:

Your wife has finally convinced you that watching her get fucked would be great for your relationship. While you hesitate to begin with, you know deep down inside you love watching big black cock fill up her beautiful body.

It's going to help my orgasm so much, knowing that you will be watching every stroke that is delivered deep inside my pussy. The pleasure levels I will reach are going to be amazing. I have such a weird fetish for getting you to be involved with me being a hotwife, but the more I think about it, the more and more it does for me.

I do love you, and I want you to appreciate that I will always be there for you. It's just that the idea of being filled by a stranger's big black cock is much more arousing to me than you ever could be. It doesn't mean I love you, it just means that I have an addiction to big ebony dicks and get off to the idea of you watching me get fucked by them.